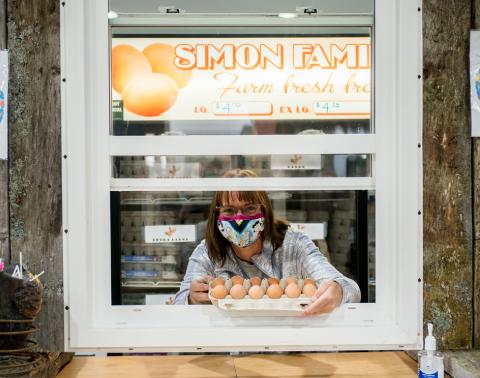 Plan your visit
The Market will be undergoing significant change as it transitions to a new way of offering its favorite local products to patrons. The Market will be implementing the following in its June re-opening:
// One-way traffic flow throughout the Market, with the only entrance being on Westmorland Street
// Patrons are suggested to wear masks while inside the Market
// Safe cash handling practices by vendors (an ATM is located at the entrance which is disinfected regularly)
// The number of customers inside the Market at one time will be monitored
// An outdoor food court will be setup in the Market's main parking lot on Westmorland Street
Phase-One + Two: Pre-Packaged Grocery Items + Outdoor Food Court
In accordance to our phased re-opening plan, the only products being offered inside the Market at this time are pre-packaged grocery items such as fresh fruits and vegetables, eggs, meat, jams, pickles, breads, baked goods, confectioneries, maple, prepared meals to go, coffee and teas, fresh juice, soaps and personal care products.
An outdoor food court will be set up in the Market's main parking lot, where freshly cooked breakfast and lunch items can be ordered.
Vendors will be wearing masks on site, and will have hand sanitizer available at their booths, for a safe shopping experience.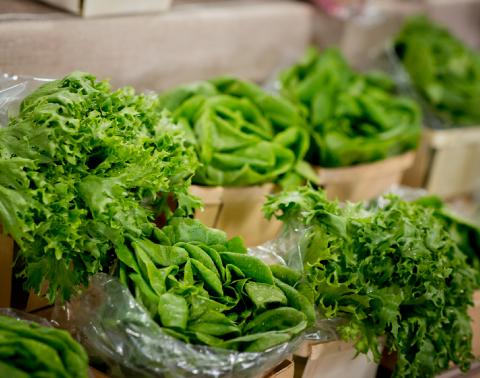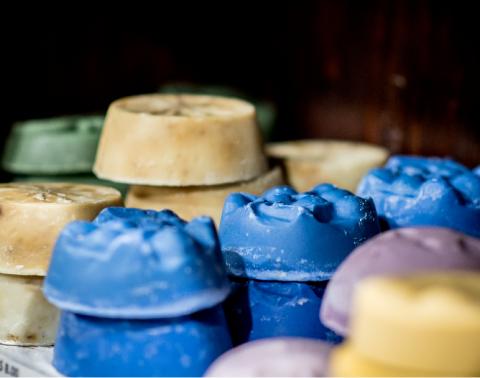 What are the three phases?
Phase 1 (June 6): Pre-packaged grocery items + Prepared foods to go (such as meats, baked goods, produce, soaps, cold prepared foods, etc.)
Phase 2 (July 4): Prepared foods, Outdoors (meals prepared on-site)
Phase 3 (date to be determined): Artisans + Crafters
Support our vendors
Looking to purchase from vendors who have not yet returned to the Market? Many vendors are offering deliveries and/or safe pick up options! Browse through our vendor listings for more information and to contact vendors directly.