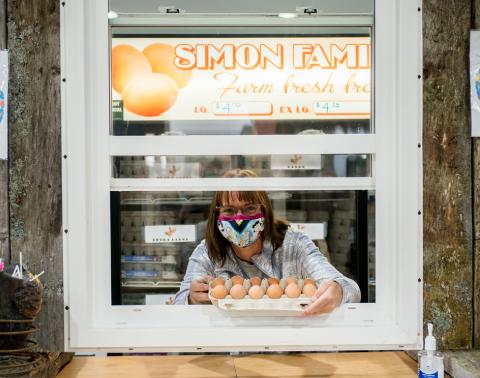 Plan your visit
The Market has undergone a few changes as it transitions to a new way of offering its favourite local products to patrons:
// One entrance to the Market (on Westmorland St.), and one main exit
// Patrons are required to wear masks while at the Market (indoors and outdoors)
// Once inside, follow arrows on the floor to guide you through your shopping experience
// The number of customers inside the Market at one time will be monitored
// The indoor seating area will remain closed
Our City Market
From local farmers to talented artisans to budding chefs, the Moncton Market boasts a wide assortment of finely crafted goods, freshly prepared foods and wholesome farm produce.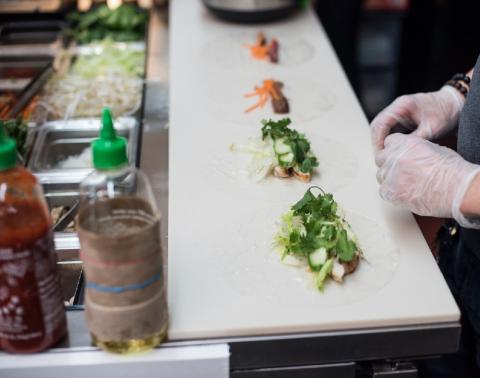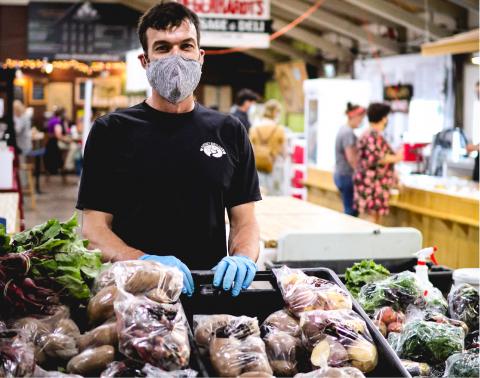 Vendor Highlights
Meet Kent Coates. He is a farmer, with a passion for growing organic produce. Kent has been a vendor at the Moncton Market since 2018. Find out more about Kent and our many other talented vendors here.
46.08755669557, -64.77826391815
Getting to the Market
Located in the heart of Downtown Moncton, the Moncton Market is surrounded by local businesses, restaurants, hotels and municipal walking trails. Looking for a place to park during your visit? Click on the link below for your best options!